TIM GENTLES SEES INTO THE MERE FUTURE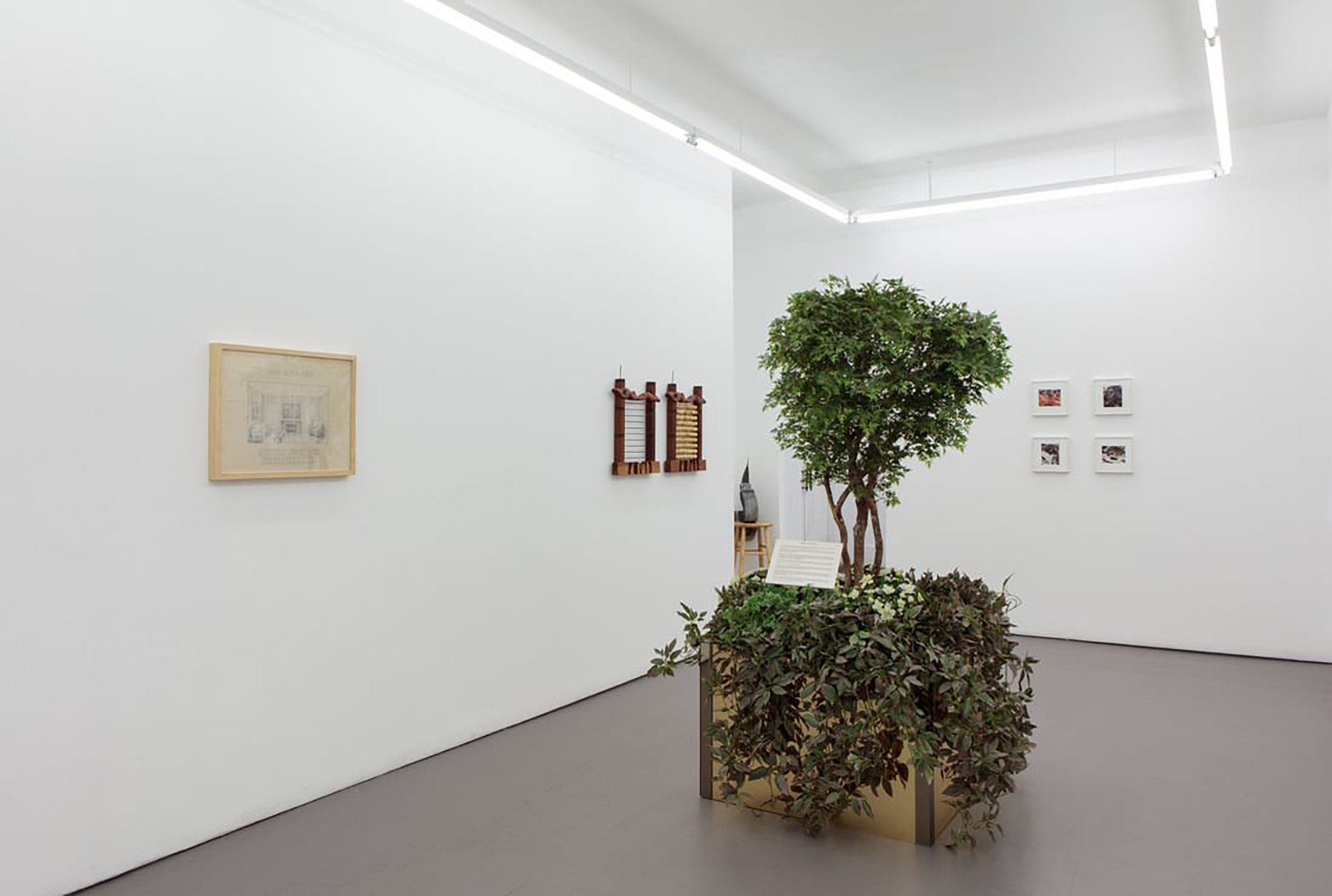 Tim Gentles is a New Zealand born writer and curator based in New York. He completed his MA at the Center for Curatorial Studies at Bard College in Annandale-on-Hudson, New York. He has written for Art-Agenda, Art in America, e-flux, Frieze, XLR8R and many other publications. Last summer, Tim was one of the six curators selected for U:L:O: at Interstate Projects in Brooklyn for his show Back Seat Driver. His dystopic show The Mere Future is on view at American Medium through August 6, 2017.
Interview by Natasha Przedborski
The Mere Future engages with the themes of urban progress and "erosion of the public sphere". Was there any one moment, object, or person that specifically inspired the idea for this show?
There was no particular revelation or moment of inspiration for the exhibition. Developing the show was actually quite a natural process evolving from certain things I had been thinking about the art world and its relationship to various publics, as well as the work of certain artists who engage with these ideas. One catalyst for thinking about these issues was the ongoing dilemma of the art world's intimate relationship with a culture industry that has increasingly made a city like New York unlivable for most people. From most artists' point of view this is unsustainable too, and I was interested in the ways in which artistic practice has sought to be critical of art as an institution, and the ways that it has failed to live up to its promise and ideals in almost every respect.
I feel like bringing up the recent presidential election is inevitable these days when speaking about critiquing institutions and the failure to live up to promises and ideals. The works in the show were nearly all made prior to the most recent presidential election. Have you noticed any effect the current political climate has had on the production of work since?
In many ways Devon Dikeou's piece in the show, Cajole, which was made in 1992 and is a replica of one of the planters that could at the time be found in the lobby of Trump Tower, was the starting point for thinking about the present day political implications of these ideas. The piece invites a cool examination of how political power is coded and assimilated into one's environment as innocuous and embedded. The effect of last year's election and the resulting political climate in the art world has largely been disheartening. Many rightfully feel that a renewed sense of political urgency is essential in combating the current regime and their socially destructive policies, but looking to art and one's position in the art world to provide a platform for a leftist politics is in my opinion misguided and at worst totally hypocritical.
The title of the show is borrowed from Sarah Schulman's dystopic novel in which New York's problems have all been solved and liberalism reigns. Interestingly, the main critique in the media this year was that part of the country lived in a "liberal bubble". Do you think that art is enabling this liberal elitism?
Art's relationship to liberalism is complex, and it's only been within the past couple of decades that the art world has identified with liberalism in its virtual entirety. Only relatively recently, various forms of illiberalism were firmly entrenched within art world power structures—think for instance of the impetus of much early institutional critique work, e.g. Hans Haacke's Shapolsky et al., or the extreme backlash to the 1993 Whitney Biennial in contrast to the reception of this year's. That's not to say that the art world is now politically homogenous—it is not—but a presumed liberalism is mandated more than ever before. I think that this liberalism is often used, quite defensively, as a way of eliding a deeper interrogation of the complicity of well-meaning art institutions with inequality and injustice, as well as the class and race privilege of many of the art world's participants.
If I'm not mistaken you're not originally from the United States. What effect, if any, do you feel this had on organizing an exhibition that comments on American politics and space?
I feel pretty well assimilated into the New York City art community, and this exhibition largely reflects the concerns, as well as the cynicism and disaffection, of that world, which of course reflect in turn the political context of the United States. But to answer your question more directly, in my experience non-Americans tend to have less patience with the pieties of American liberalism.
Your show The Mere Future took place at American Medium. I think that the location of the gallery in the heart of Bed-Stuy is noteworthy. What do you make of having a socially engaged show on urban space and gentrification in a neighborhood undergoing gentrification itself?
A large part of the exhibition was to examine how art falls short of its utopic promise. Marc Kokopeli's piece in the show offers the most succinct distillation of this to me, where in appropriating Yoko Ono's Wish Tree he not only critiques a certain form of counter-cultural hippie sentimentalism, but its participatory aspect raises questions about precisely the kinds of publics that artworks actually engender. Sitting side-by-side on the tree are wishes made by children from the church next door, and name-dropping and art scene in-jokes.