REBECCA R HART IS BUILDING BRIDGES BETWEEN ARTIST, AUDIENCE, AND INSTITUTION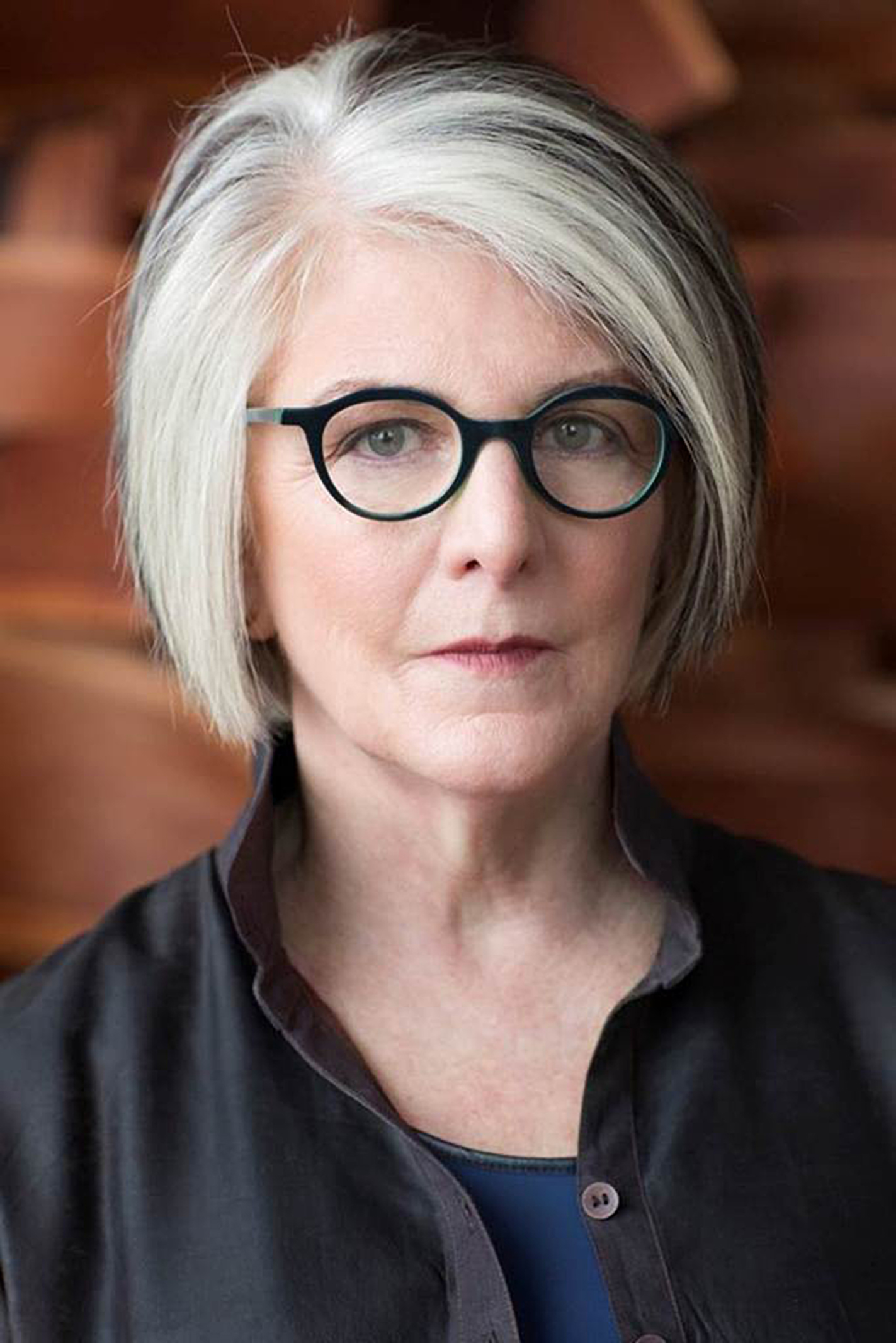 Rebecca R. Hart is the Vicki and Kent Logan Curator of Modern and Contemporary Art at the Denver Art Museum. Three shows curated by Hart are currently on view in the Hamilton Building of the Denver Art Museum: Shade: Clyfford Still/Mark Bradford on view through July 16, Audacious Contemporary Artists Speak Out through August 6, and Mi Tierra: Contemporary Artists Explore Place through October 2017.
Interview by Rebecca Manning
With a BFA and MFA in Fiber from the Kansas City Art Institute and Cranbrook Academy of Arts, respectively, how did you became interested in pursuing a MA in Contemporary Art History, and eventually curating? How did your career evolve?
My first degree is from Williams College in art history. During my senior year, while writing a thesis on Mughal book illustration, I became curious about all Islamic decorative arts. Soon I found myself working in a Swedish tapestry studio (in the buildings that are now MASS MoCA) by day and writing my thesis at night. It opened a world to me that I hadn't imagined. I followed my heart and spent twenty years as a fiber artist. All along I supported my studio practice by teaching and lecturing in museums.
When I was at Cranbrook most art academy students returned home in the summer. I had two daughters living with me so I stayed in Detroit. Gerhard Knodel, artist-in-residence for fiber, suggested that I volunteer at the Detroit Institute of Arts. Based on the work I did, the DIA invited me back to work as a curatorial assistant when I graduated. I was at the museum for twenty years, first in the department of twentieth century art, then when the department of contemporary art was formed in 2003 I joined it, and eventually lead it for ten years.
Since starting at the Denver Art Museum in 2015, what have you noticed that is unique about the arts community in Denver?
I'm always discovering new people and practices in Denver, in part because many strong, independent positions are articulated by local artists. There's a diversity of practice, not a primary locale-centric mode as there was in Detroit. Sadly however, there's not much attention given to promoting Denver artists in a larger arena. I wish that somehow artists could receive a fellowship, which included professional development and supported studio research; that we had a network to validate and showcase talent broadly.
There has been a great deal of positive response to your current exhibition Mi Tierra: Contemporary Artists Explore Place, which is on view in the Hamilton Building through October 22, 2017. What has been the most rewarding aspect of curating that show?
There was a moment just before the exhibition opened that was exhilarating. Jim and Julie Taylor hosted a dinner at The Vault for the artists, their work crews and galleries. For the eighteen months that we worked on the show, I focused on artists individually or sometimes in pairs if their installation dates or themes overlapped. At the pre-opening party spontaneous kinship formed among the artists, assistants, galleries and extended Denver family. Until then I thought of the artists as individuals and soon learned that together they became a powerful community. The potency of the individual and communal voices is one of the strengths of the exhibition.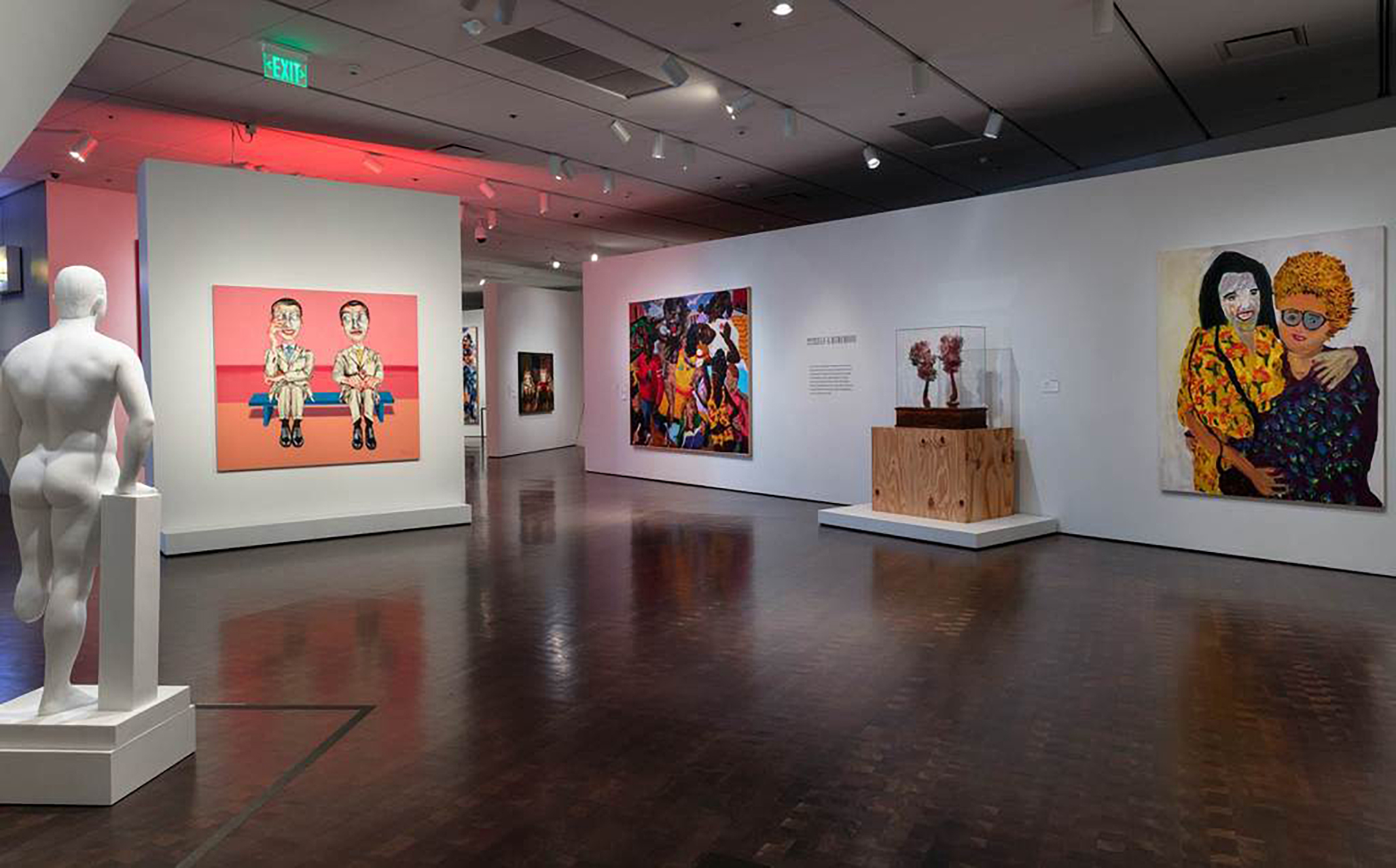 I completely agree that the individual and communal voices are one of the many strengths of Mi Tierra. Together, your exhibitions Audacious: Contemporary Artists Speak Out, and Mi Tierra, seem to coexist rather seamlessly. As you move through the third and, then, fourth level of the Hamilton Building, the idea of categorization—groupings of works related to gender, ecologies, and ethnicities—fade away to an extent. Ultimately, the viewer is left with Contemporary art that is charged with socio-political relevancy. From Robert Colescott's 1988 painting School Days, to Ana Mendieta's video installation Volcán, 1979, to Jaime Carrejo's One-Way Mirror, and Ana Teresa Fernández's Erasure, the work is very topical. How much did you intend for these two exhibitions to converse with one and another when you were considering the experience of visitors going through both exhibitions?
The DAM's contemporary collection has particular strength in artworks charged with socio-political commentary.  This, in part, is the result of the leadership of my predecessors, Dianne Vanderlip and Christoph Heinrich, and also because collectors like Vicki and Kent Logan believe that contemporary art comments on our times. Two years ago, after I accepted the position but before I began working in Denver, I knew that I was curating a long-anticipated exhibition of Latino artists and reinstalling the third floor galleries with a selection from permanent collection. The reinstallation was scheduled first. I wanted to learn about public and institutional tolerance for controversy so I chose "audacious" as the leading theme. Although you mention that categorizations seem to fall away, I would contend that each artist asserts their position informed by their gender, ethnicity and peer group.
While I was working on Audacious, I was reviewing artists for Mi Tierra. Strategically I assembled a group of Latino advisors who helped me reflect on the thematic veracity and political valence that each artist brought to the project. My goal was to present an offering that engaged topical issues and featured artists who I profoundly respected. Many of the artists were under contract before we knew who the presidential candidates were. The present political climate in the United States encouraged some artists to "turn up the volume" in the final installation. However, their commentaries were already embedded in the installations months ago.
For me, the works in both Audacious and Mi Tierra go beyond representation of contemporary socio-political issues, and seem to be actively conversing with current discourse and events. So, in a way, that conversation keeps evolving, and the experience has been different each visit—depending on what I saw on the news that day, or read that day, etc. How did current events impact or at all influence the way in which the exhibitions were carried out after their initial conceptualization? Do current events continue to shape how you think about the exhibitions even now?
When I work on an exhibition I try to write a statement of one or two sentences that distills the theme. Then everything in the exhibition is tied to that idea. I rarely change the theme but sometimes need to adjust how I'm going to address it. Along the way there are conversations with the artists, who sometimes don't realize how their work functions, which help us both understand the project in different dimensions. Good art resonates through time and echoes across varying situations.
You obviously have a great deal of expertise in your field given your time as a practicing artist, your substantial tenure at The Detroit Institute of Arts, and the prestigious position you now hold as the Denver Art Museum's Vicki and Kent Logan Curator of Modern and Contemporary Art. What advice would you give to an aspiring curator?
As a curator who works primarily with living artists I see myself as a bridge builder working with an artist's vision, institutional mandates and the need to communicate with an audience. Whenever I'm working on a project no matter who the artist is—Matthew Barney, Shirin Neshat or local artists like Jaime Carrejo and Dmitri Obergfell—I like to lead with sensitivity to their position and profound respect for their individual creative process. With Matthew, for instance, I sent him books about Detroit life written by popular authors. One scene, that I particularly liked, was realized in River of Fundament. It took only a suggestion to help Barney understand how he might translate the scene in the novel into his narrative but then I needed to let it evolve in his unique language. So to sum this up I might say: build bridges, listen respectfully and deeply, and allow each artist to express themselves in their own way. Authenticity always rings true.