ART AND STORYTELLING FROM ALIX LAMBERT'S PINK GHETTO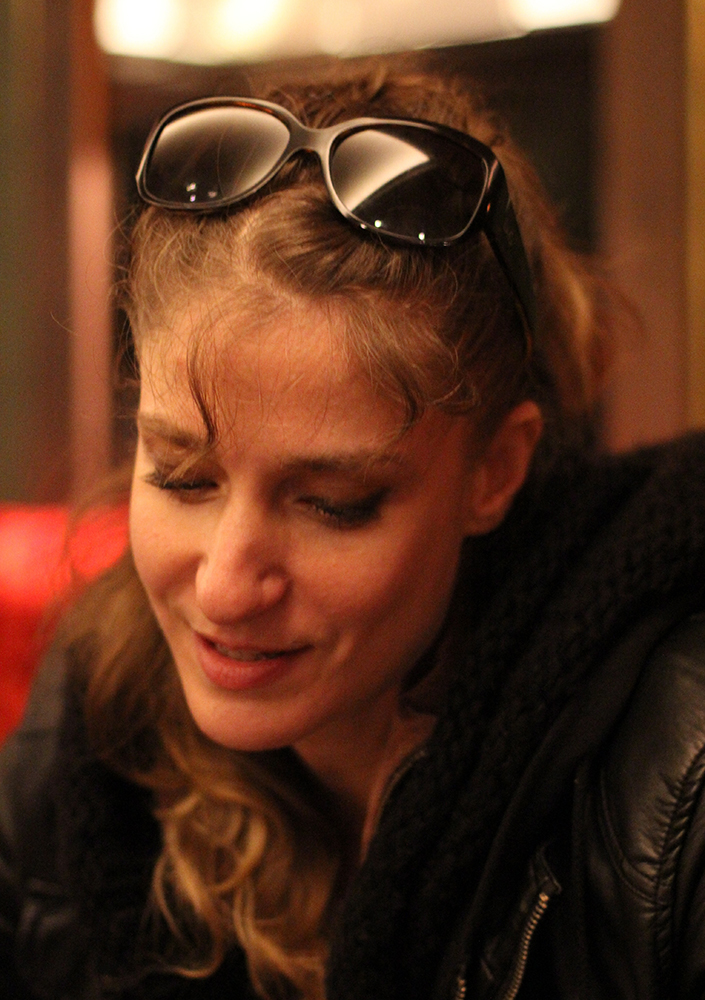 Alix Lambert at London Film Festival
Alix Lambert is an artist, author, documentary filmmaker, and television writer who seeks out and tells the stories of people whose experiences are swept under the rug, often because they contain truths that many choose to ignore. Crime has been a consistent thread in her work for many years and has taken shape in writing, on stage, in prints and photographs, and on film. Some of her notable documentaries include The Mark of Cain (2000) where she integrated herself within the Russian prison system and delved into its forbidden tattoo culture, Bayou Blue (2011) about one of America's most dangerous yet unknown serial killers from the South, and Mentor (2014), her most recent film focusing on the brutal systemic bullying in an Ohio high school that resulted in an alarming number of teen suicides. While she deals with serious subject-matter, Crime: The Animated Series featured on MoCATV, creatively imbues humor into difficult scenarios and showcases Lambert's superb ability to collaborate with her subjects and as well as other artists. Her project in zingmagazine issue 24 provides a glimpse at another documentary on which she is currently working about Jon Pownall, who was murdered by one of his associates. The murder is what initially drew Lambert to the subject, but she is more interested in telling the audience about his life and work and how they come together to tell the larger story about that time and generation in American history.
Interview by Hayley Richardson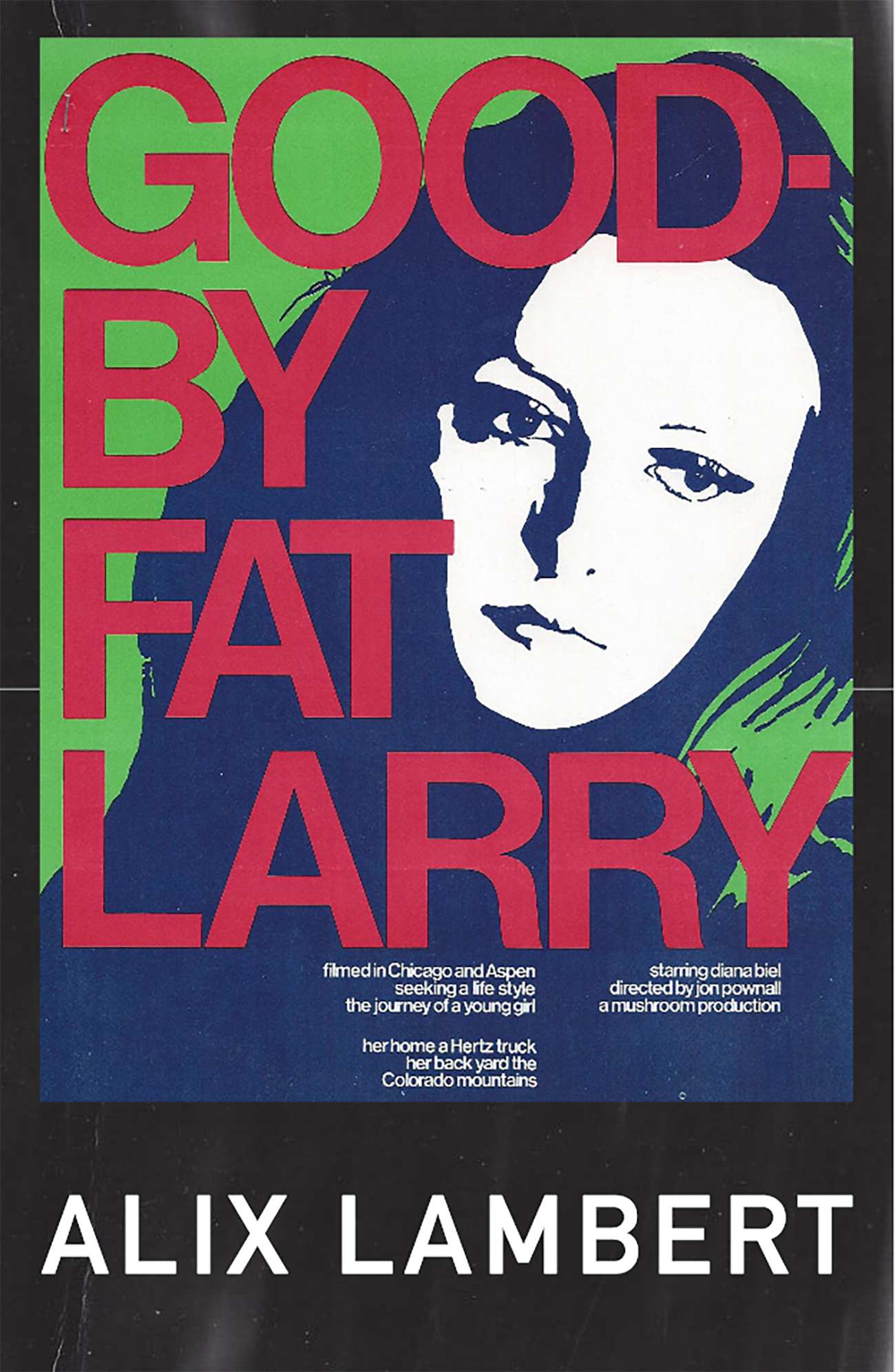 Page from Alix Lambert's project in zingmagazine issue 24
Your project in zing 24, "Goodbye, Fat Larry," displays a collection of images and other ephemera from the archives of deceased director and photographer, Jon Pownall. You are currently working on a documentary about Pownall, and I was wondering if you could talk more about this project and what you've learned about him through your research.
I met Lynda, Jon's daughter five years ago. Working with her over the years and delving ever deeper into this story has been an experience. The story has gotten bigger and bigger, both literally—each individual character has a story line of their own, and metaphorically—the arc really does mirror that of what was happening in America. As a story expands as this one has, I have to also think about the different ways in which it can be told—as a documentary, as a narrative film, as a book, with an app . . . that has been exciting from the perspective of a storyteller.
I read about the app, where users could interact with episodes from the story and respond to it based on the believability of a character or relevance of information. Do you see yourself using technology like this again in the future, and perhaps becoming a trend in film development and marketing strategy?
Yes, absolutely. The app allows me to tell the story in a different way that I find to be valuable and that is different from but related to the other manifestations of the story.
You have said, "crime is a lens through which to look at the world." This trajectory has taken you on some incredible journeys in achieving your creative goals, from the prisons of Russia to the heart of Middle America. Would you say there was a particular project or moment that solidified your desire to explore within this framework long-term?
I don't know that I can pinpoint one single moment. I do think my projects kind of overlap each other—hopefully in a good way—I'll still be thinking about aspects of my last project as I move into something new and those thoughts will manifest in the new work without my even realizing it at first. I don't think there is much premeditation on my part in terms of what I explore on a long-term basis—I always feel like the work tells me what to do next.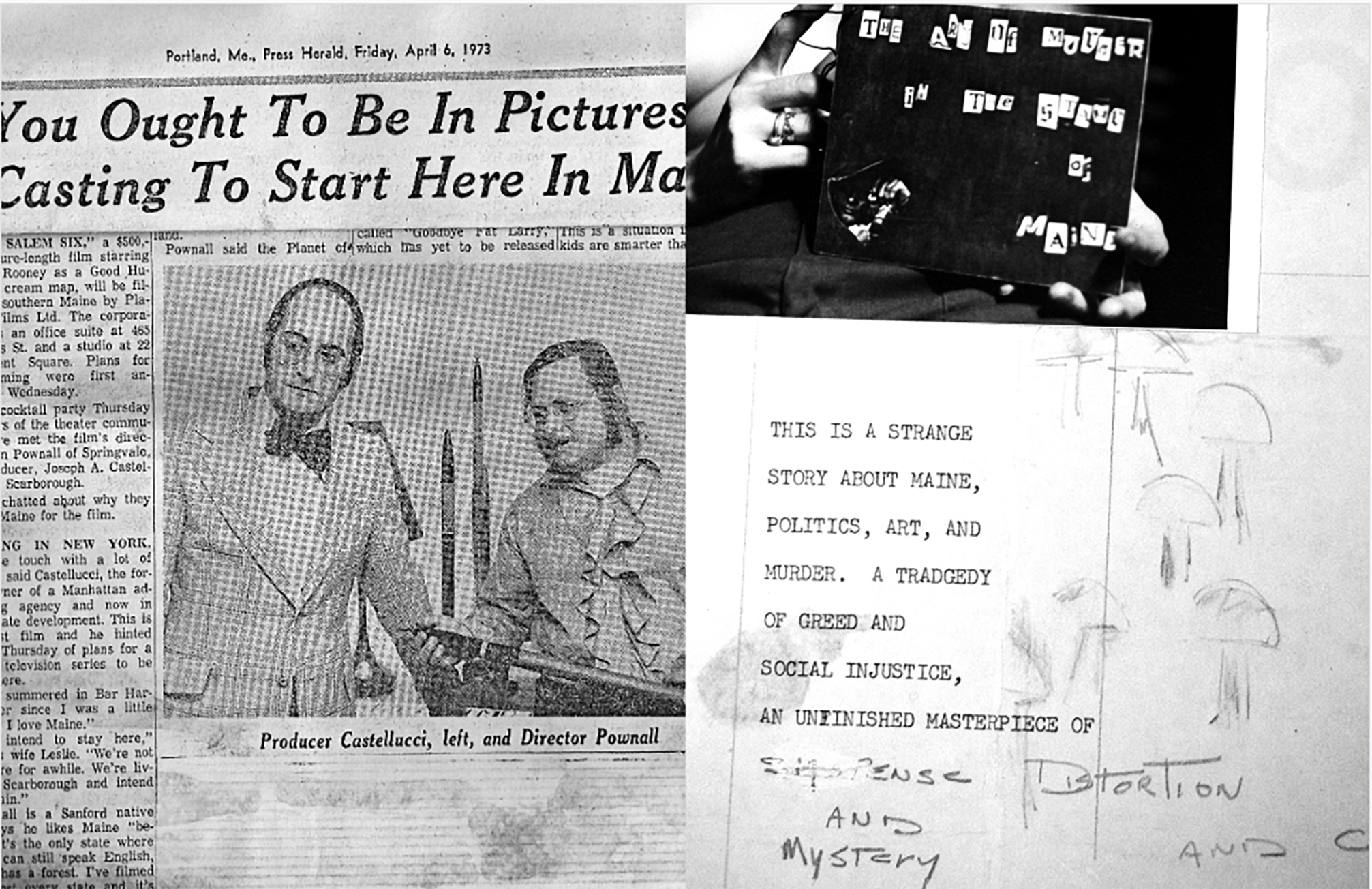 Page from Lambert's project in zingmagazine issue 24
What do you want audiences to take away from these stories?
It depends on the story—I think my work asks questions more than it has answers—so I am always interested to find out what a person has taken from it.
How do you know when a project/story is finished?
Of course it would be easy to tinker with something forever—but then you'd never get to work on the next thing. I guess intuition? The "story" is never really finished, but with projects I just decide—not a great answer maybe, but an accurate one, I think.
You work in film, photography, printmaking, performance, writing . . . the list goes on. Is there any medium that you don't have much experience with but would like to explore?
I wish I could sing, or had some kind of musical talent.
I saw that you did put together an album, Running After Deer, in 2008 with musician/producer Travis Dickerson, in which you provided samples from your boxing coach. Would you like to do more musical projects that tie in with your work in other media? 
Definitely. I've been trying to find the time to collaborate with Travis again, and hope to do that sometime soon.
Collaboration is an important part of your practice. What makes an ideal collaborative dynamic for you?
I love collaborating. I get to work with so many people who I respect, admire and learn from. I enjoy when everyone is bringing different strengths to a project.
Last year you were an artist-in-residence at the McColl Center for Art and Innovation in North Carolina and it seems like you accomplished a lot during your time there. What did you take from that experience?
Speaking of collaborating, I met and worked with the amazingly talented Tim Grant to make a piece I had been wanting to do for a long time. That was exciting.
Page from Lambert's project in zingmagazine issue 24
Do you see your work as relating to any current movement or direction in visual art or culture?
I am pleased that people seem to be more accepting of interdisciplinary work than they used to be.
How do you navigate between the worlds of fine art and film and television? What advice would you give to other artists who have an interest in interdisciplinary practices?
It has its challenges, but I think people are accepting interdisciplinary artists more than they used to. I hope it continues in that direction.
What artists, filmmakers, writers, etc. have been the most inspiring and influential to you and why?
The list is so so long, I don't know that I can narrow it down—it so depends on what I am working on and what aspect of the thing I am working on that I am trying to learn about. I watch movies and read and look at art all the time and am humbled.
I am curious about the name of your company, Pink Ghetto Productions.
It was a slang term for women being marginalized in the work force. "Living in the pink ghetto" or "living in the pink collared ghetto."
What do you like to do in your free time?
I'm pretty boring. I watch a lot of movies and I read books. I take long walks and long baths. I like food.
Besides "Goodbye, Fat Larry," do you have any other projects or events lined up that you can share?
I am working to complete my book RESCUE. I'm working on it with the support of Jenn Joy and Kelly Kivland who run the new artist collective: Collective Address.